WHAT WE VALUE IS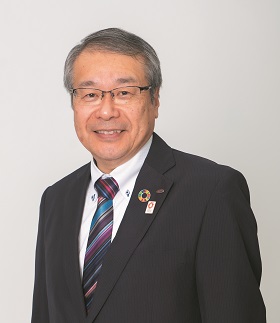 Aiming to be a new company "SHINKA" (Add New) is not evolution or deepening, but "new addition" meaning new addition. The environment surrounding us is constantly changing, and the needs of our customers are also changing.
We must constantly add new products that meet new needs. It is also the "plus" in the company name of Kanbo Pras(Prononciate Plus in japanese).Kanbo Pras aims to grow sustainably with more customers.
By transforming ourselves and responding to the diverse needs of our customers with keen sensitivity and sincerity, we will put into practice our corporate philosophy of [contributing to the creation of a prosperous society through the creation of new value]. We aim to be a SHINKA(Add New) company.
Corona contermeasure's initiatives
"New coronavirus infection" that is prevalent all over the world. Kanbo Pras has developed and started selling the negative pressure tent "Air Meister" that prevents the spread of viruses by keeping the inside under negative pressure as one of the countermeasure products. Since it can be easily set up by simply injecting air, it's used in fever outpatient clinics and temporary medical facilities. Among With Corona since last year, Kanbo Pras has carried out some remote work. In the future, we will continue to consider both infection prevention and economic activities, and in preparation for the After Corona period, we will seriously respond to the "work style reform" that was issued before the corona disaster, and build a strong company that can respond to the changing society.
Environment's Initiatives
Kanbo Pras first published the "Environmental Report" in 2002, changed name to "CSR Report" in 2006, and publishes the CSR Report once a year. In 2016, we formulated a BCP (Business Continuity Contract) and decided how to act in the event of an emergency. Compared to other countries, Japan is more likely to encounter natural disasters such as earthquakes, typhoons, volcanic eruptions, and guerrilla rainstorms. Disaster prevention measures are being implemented by society as a whole so that damage can be reduced as much as possible.
At Kanbo Pras, we have added products that are conscious of disaster prevention, such as panel-type waterproof sheets to prevent inundation, emergency tarpaulin rescue stretchers, and high-performance large sandless bags. We will further promote manufacturing and strive to contribute to society.
SUSTAINABILITY's Initiatives
Due to abnormal weather caused by global warming, drifting marine plastic waste, and development beyond the speed of natural regeneration by humans, companies are required to take measures in consideration of the SDGs "Sustainable Development Goals". It's natural for SDGs management and ESG investment to be tackled as a corporate citizen. In such an environment, Kanbo Pras will "new" and "add" to become a company that helps build a sustainable society through "manufacturing" and to become a company of choice for society.